The first semester for a transfer student at Florida State can be overwhelming! Florida State has many campus resources to give that extra bit of support along the way.
Tutoring, Research, and Writing Assistance
On-campus, high-quality tutoring in computer science, economics, engineering, humanities, mathematics, modern languages, nutrition, science, social science, and statistics is available by appointment and on a walk-in basis at various locations across campus. These services are offered by tutors trained to encourage the highest level of individual academic success while upholding personal academic integrity. Please review each website for subject area availability and operating hours.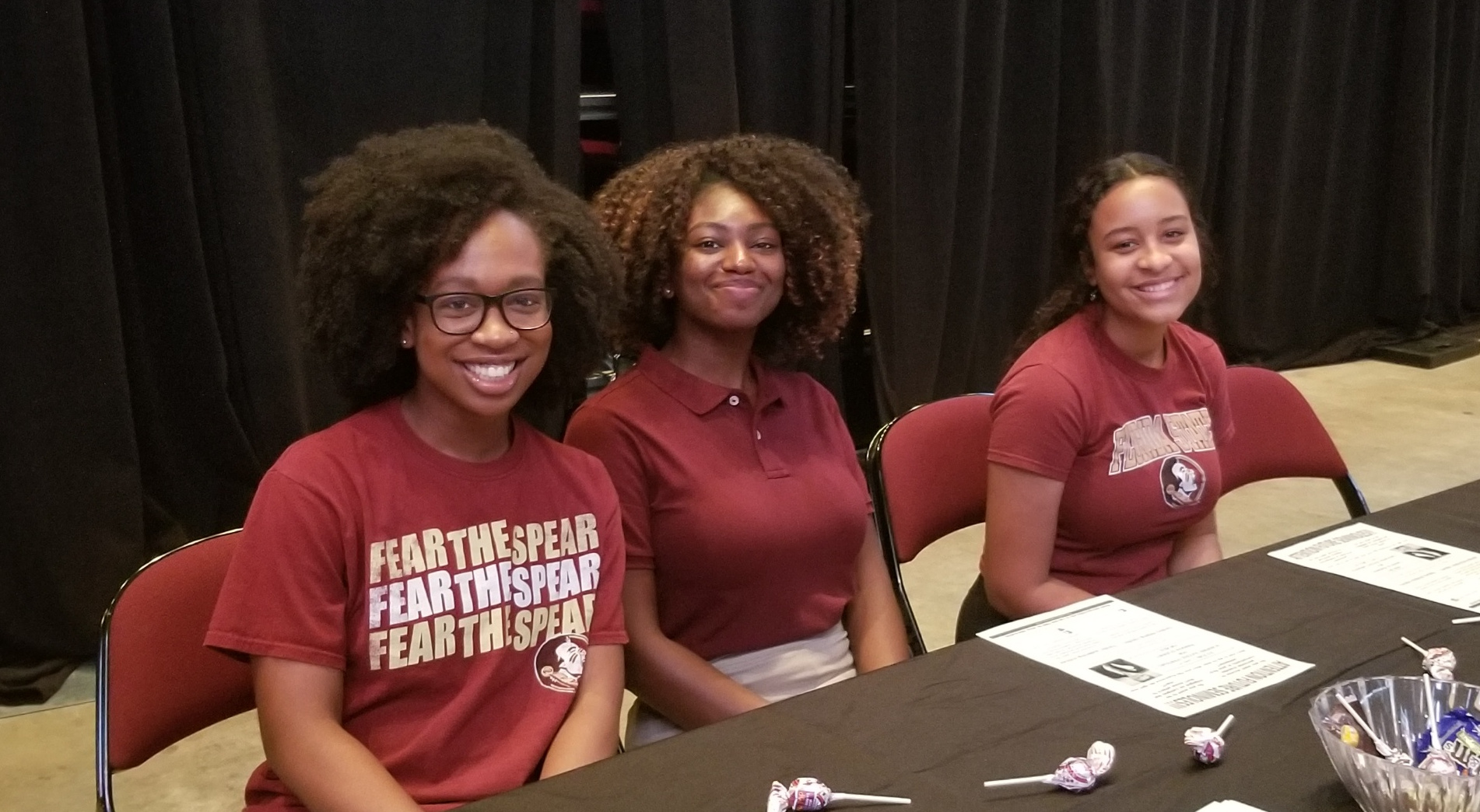 The Reading/Writing Center (located in the Williams and William Johnston Buildings) offers individual instruction in composition and reading through one-on-one tutoring and small group workshops.
The Research Consultation Service (Strozier Library) provides students with the opportunity to schedule one or more in-depth meetings with a reference librarian to identify the resources and services needed to thoroughly investigate a topic for a paper or presentation.
Campus Workshops and Online Assistance
Students are encouraged to seek out additional learning opportunities across campus. Please review the following programs for an array of workshops designed for students.
Academic Center for Excellence:  test preparation, time management, and classroom strategies
Career Center:  career exploration, resume building, interviewing, networking
Center for Intensive English Studies:  college-level reading and writing, building English proficiency
The Graduate School:  choosing a program, entrance exam preparation, writing statements, obtaining recommendations
Transfer Student Services:  test preparation, delivering presentations, scholarly thinking, classroom strategies
University Counseling Center:  test preparation, delivering presentations, scholarly thinking, classroom strategies
Online assistance is available for students needing quick tutorials on various research, business, software, and creative skills:
Financial Responsibility and Debt Management Assistance
Many transfer students are experiencing financial independence for the first time.  Responsibilities such as budgeting, saving, and maintaining good credit are essential skills for college and after-college success.
Health, Wellness, and Safety
The Division of Student Affairs provides multiple opportunities for students to engage in much needed self-care.  The safety of our students is priority.  FSU has established report.fsu.edu as a centralized location to share any incidents of concern within the University community.
Getting Involved
Transfer students who are looking for ways to participate in competitive sports, work with peer student groups, and contribute to the FSU global community can review these resources to help them get started.