The first semester for a transfer student at Florida State can be overwhelming! Florida State has many campus resources to give that extra bit of support along the way.
Tutoring, Research, and Writing Assistance
On-campus, high-quality tutoring in computer science, economics, engineering, humanities, mathematics, modern languages, nutrition, science, social science, and statistics is available by appointment and on a walk-in basis at various locations across campus. These services are offered by tutors trained to encourage the highest level of individual academic success while upholding personal academic integrity. Please review each website for subject area availability and operating hours.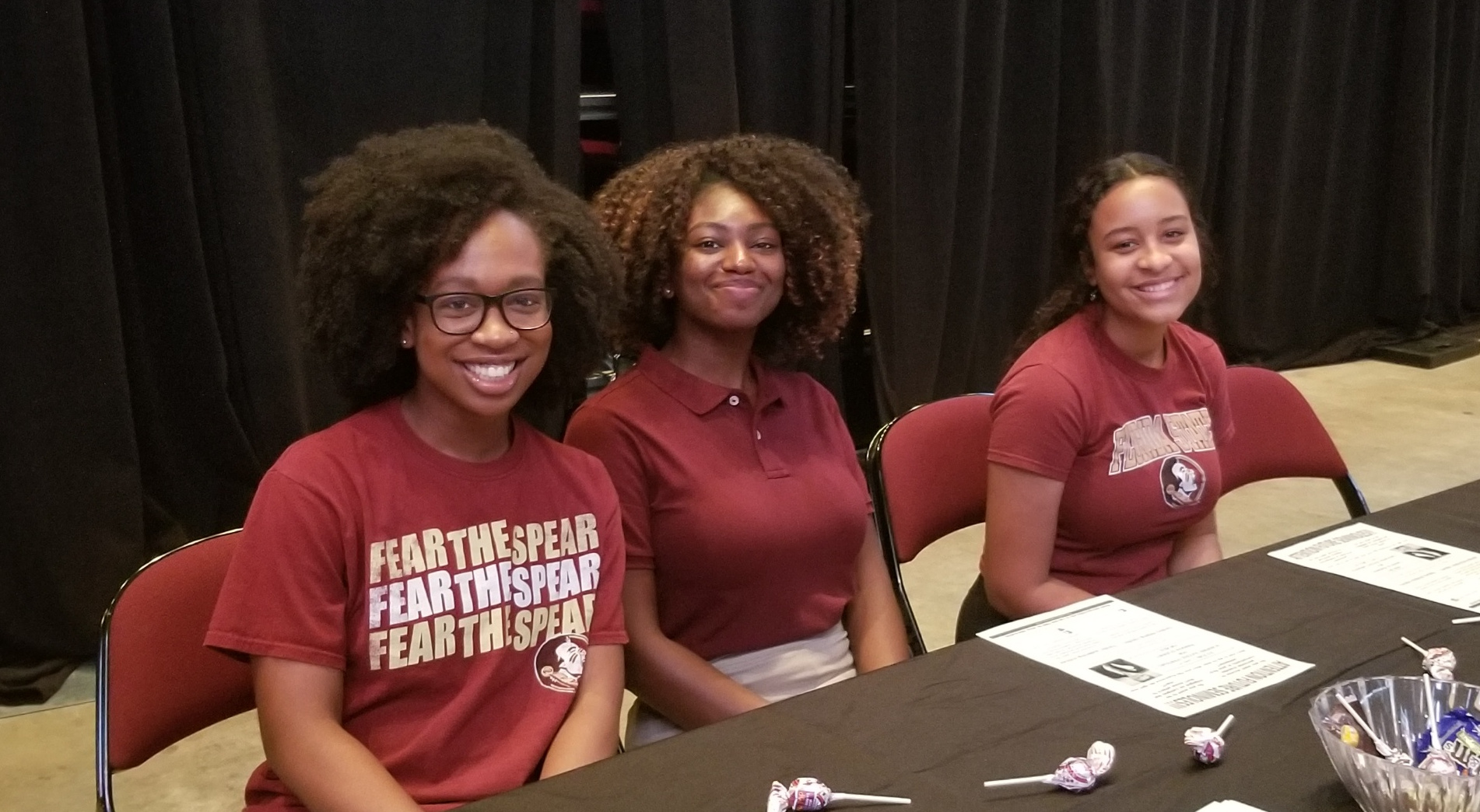 The Reading/Writing Center (located in the Williams and William Johnston Buildings) offers individual instruction in composition and reading through one-on-one tutoring and small group workshops.
The Research Consultation Service (Strozier Library) provides students with the opportunity to schedule one or more in-depth meetings with a reference librarian to identify the resources and services needed to thoroughly investigate a topic for a paper or presentation.
TRANSFER EXPERIENCE WORKSHOPS
Transfer Student Services provides regular workshops throughout the semester on various topics critical to student success at FSU. Go here for a calendar of events and workshops to find out when they will be offered.
How to Avoid Transfer Shock: Students will discuss the realistic challenges of a first semester at FSU and how to maximize campus resources to navigate their experience.
How to Balance Everything as a Transfer Student: Students will discuss mindfulness techniques to keep all the different "selves" that demand our time and attention in alignment. Students will discuss meditation techniques and the benefits of yoga to creating a balanced environment.
Maximizing "The Stroze" and Other Cool Library Resources: Sponsored by Strozier Library, students will get tips on maximizing their research efforts and hands-on experience effectively using databases as research tools.
Matching Majors to Careers for Transfer Students: Sponsored by the Career Center, this workshop is specifically designed for transfer students who are still exploring career options. Students will discuss how to turn interdisciplinary experiences into productive careers.
Predicting Exam Questions: Students will practice incorporating the skills of generating higher order questions as a note-taking and study preparation strategy.
How Can I Read All of THIS? Students will practice active reading strategies designed to enhance their level of preparation for classes and exams.
Smart Student Skills for Transfer Students: Students will explore how to develop a comprehensive study schedule and use visuals, technology, and group work to improve the effectiveness of their study experience.
So You Think You Know How to Give a Good Presentation? Students will learn the basics of developing engaging and dynamic presentations, presentation do's and don'ts, and the latest technologies available in presentation software and applications.
Thinking and Writing Like a Scholarly Transfer Student: Students will discuss writing and speaking expectations at the collegiate level and practice working through various dilemmas using critical thinking strategies.
Transfer Essentials: Get questions answered on the bus schedule, the best places to study, and how to operate Canvas.
The Transfer Student's Guide to Getting Involved: Student affairs professionals will discuss with students the benefits of an active campus engagement experience, provide information on how to make the best involvement choices, and explore how to develop original student organizations.
Campus Workshops and Online Assistance
Students are encouraged to seek out additional learning opportunities across campus. Please review the following programs for an array of workshops designed for students.
Academic Center for Excellence:  test preparation, time management, and classroom strategies
Career Center:  career exploration, resume building, interviewing, networking
Center for Intensive English Studies:  college-level reading and writing, building English proficiency
The Graduate School:  choosing a program, entrance exam preparation, writing statements, obtaining recommendations
Transfer Student Services:  test preparation, delivering presentations, scholarly thinking, classroom strategies
University Counseling Center:  test preparation, delivering presentations, scholarly thinking, classroom strategies
Online assistance is available for students needing quick tutorials on various research, business, software, and creative skills:
Financial Responsibility and Debt Management Assistance
Many transfer students are experiencing financial independence for the first time.  Responsibilities such as budgeting, saving, and maintaining good credit are essential skills for college and after-college success.
Health, Wellness, and Safety
The Division of Student Affairs provides multiple opportunities for students to engage in much needed self-care.  The safety of our students is priority.  FSU has established report.fsu.edu as a centralized location to share any incidents of concern within the University community.
Campus Recreation provides access to physical fitness centers, intramural and club sports, and natural settings.
The Student Resilience Project is a web-based, research-informed toolkit developed to encourage students' wellness by helping them learn to manage stress in healthy ways and increase their sense of belonging.
University Counseling Center (UCC) offers psychoeducation events and trainings, one-on-one sessions, couples sessions, group sessions, and walk-in services.
University Health Services (UHS) provides medical services, health education, and health prevention for all students.
The FSU Police Department works diligently to ensure a safe campus environment for its students, staff, and visitors with programs such as SAFE Connection, the Blue Light Trail, and the FSU Guardian program.
Getting Involved
Transfer students who are looking for ways to participate in competitive sports, work with peer student groups, and contribute to the FSU global community can review these resources to help them get started.
title-inside title-centered
2