Your Transfer Experience
Are you ready?
How do you navigate FSU and connect to available resources? Are you thinking about grad school or looking to sharpen your research and analytical skills for your chosen career? FSU encourages transfer students to become involved in various enrichment and peer leadership opportunities across campus. Always consult with your academic advisor and your faculty mentor to make sure that you are making wise choices and can balance any extra on-campus activities with class performance and outside obligations.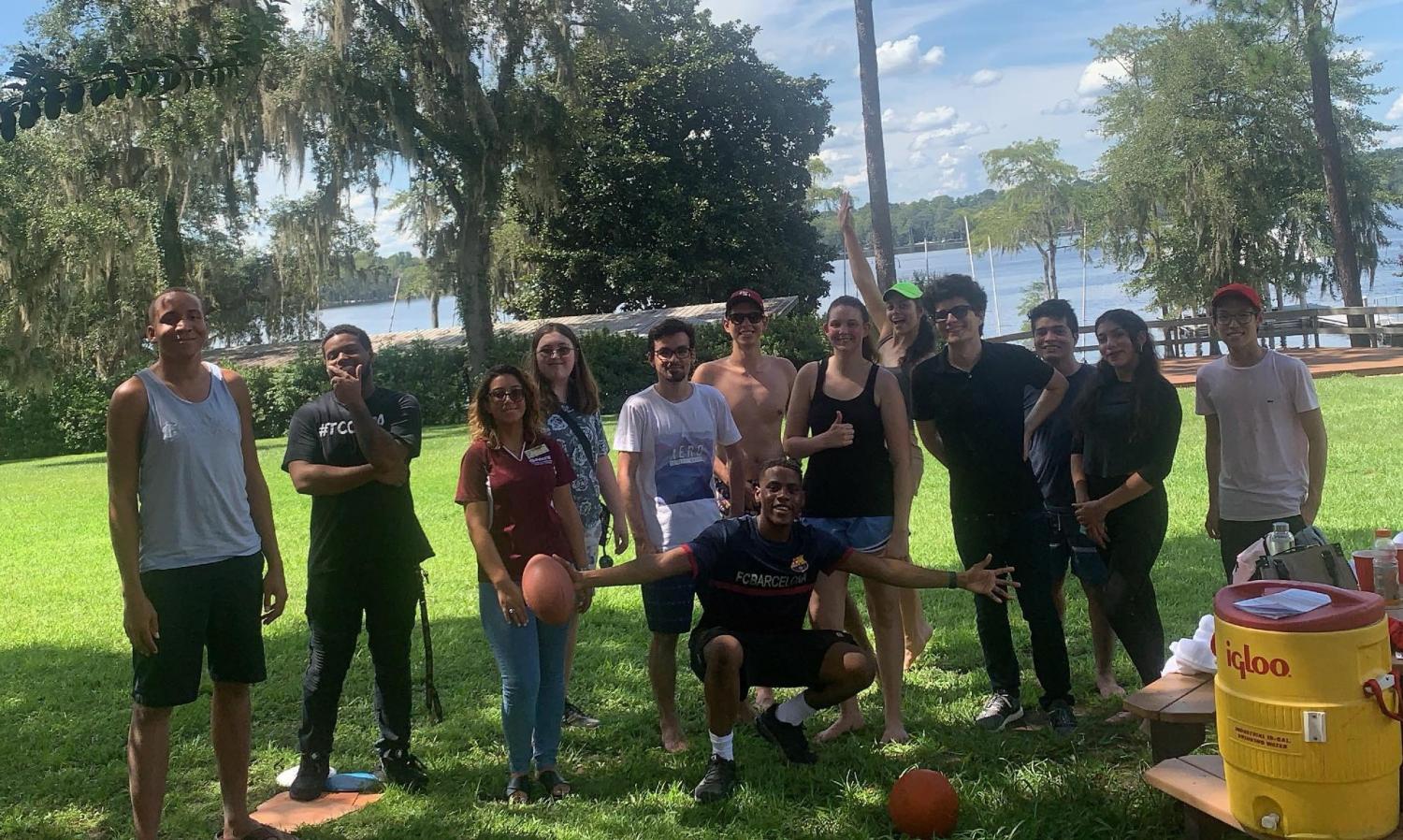 SLS 3140: Academic Success Strategies for Transfer Students
This 1-credit course is especially designed for first-semester transfer students who want to understand how to maximize resources on campus, as well as continuing transfer students who seek to improve their academic outcomes. It focuses on the development and application of classroom, life, and engagement practices necessary for successfully navigating the increased scholastic expectations of a research university. Students work closely with the course instructor to reflect on past assumptions and design a plan for semester success. They will learn how to connect with faculty, choose relevant student organizations, and prepare for post-graduation experiences.
This course is highly recommended for first-semester transfer students and mandatory for all transfer students who are on academic probation after the first semester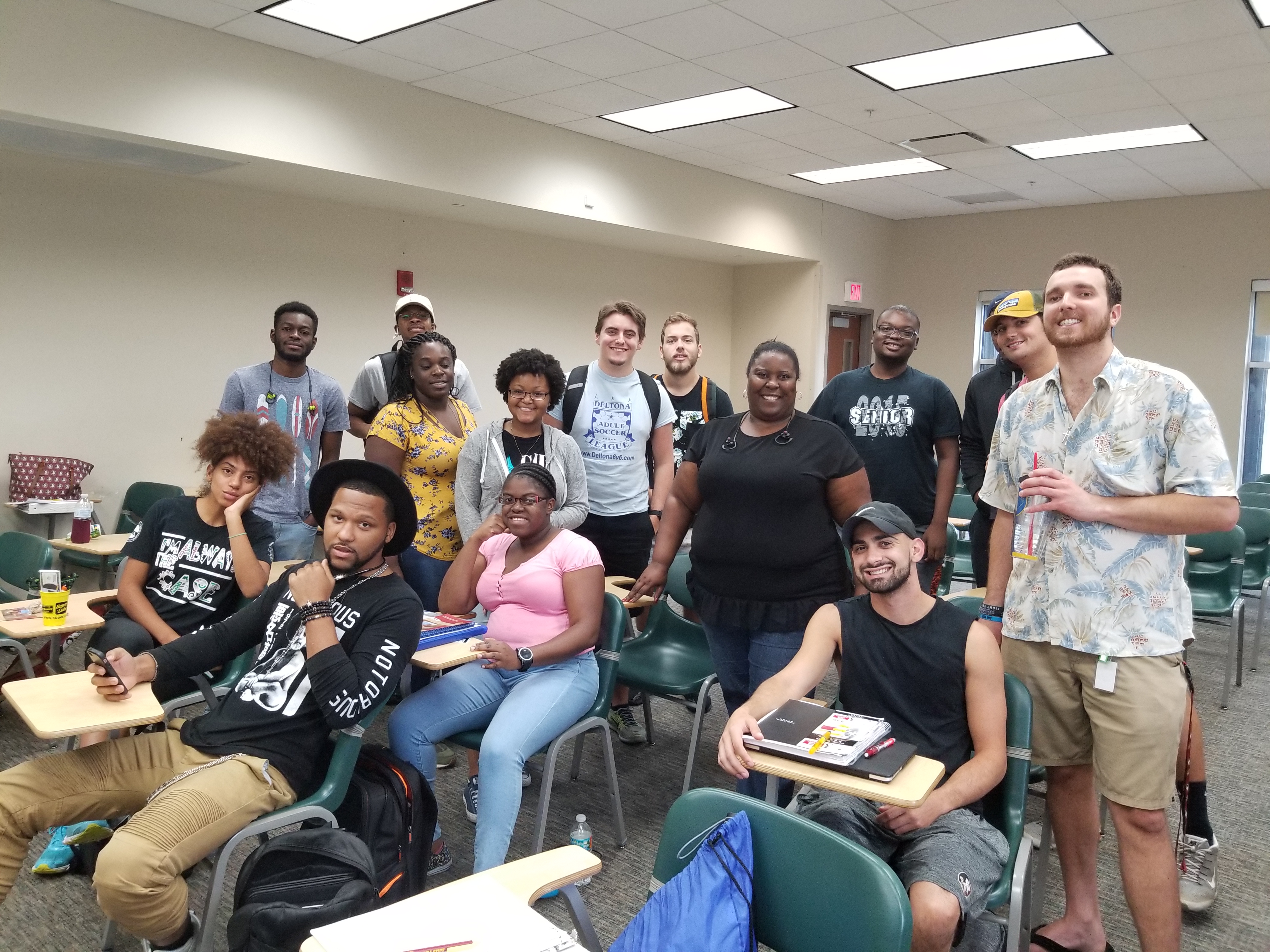 Academic Enrichment Opportunities
Academic Honor Societies: FSU sponsors chapters of many university-wide and discipline-specific academic honor societies, which recognize students for excellence in the classroom and/or service to the University and the broader community.
Center for Undergraduate Research and Academic Engagement (CRE): The CRE provides funding, mentoring, and programming to support students in pursuing research opportunities with renowned faculty in their respective disciplines.
Garnet and Gold Scholar Society: Sponsored by the Career Center, students receive university recognition for completing requirements in selected engagement areas.
Honors in the Major: Transfer students can earn Honors in the Major by completing a research theses or creative project the major area of study under the guidance of a faculty committee.
Innovation Hub: Students from various disciplines work collaboratively to create novel and effective solutions to the most challenging problems of the day.
Office of National Fellowships: The Office of National Fellowships provides information and support for students as they seek to enhance their academic experience through the pursuit of nationally competitive fellowships.
Service Scholar: Students who have successfully transferred to FSU and have a documented history of community involvement that meets or exceeds 150 service hours can compete for this two-year co-curriculum service program.
Study Abroad: FSU offers an array of international programs designed to satisfy liberal arts, internship, and career exploration interests within a global context.
Student Leadership Opportunities
Transfer Community Mentors:  Experienced transfer students volunteer to mentor, train, and connect with prospective, incoming, and new transfers to help them acclimate to the FSU Experience.
Transfer Leadership Institute: Transfer students participate in workshops, interest groups, peer mentoring, and a weekend retreat. Interested students can apply for membership in August and November.
Center for Leadership and Social Change: The Center provides a comprehensive and engagement program of studies for developing campus and community leaders, including a certificate program, symposia, institutes, and a weekend retreat.
Student Government Association: Transfer students who are interested in policy, budgeting, legislation, and student advocacy are encouraged to become politically active on campus. Elections are held each spring semester.
Residential Conduct Board (RCB): The RCB provides a unique opportunity for students who reside on-campus to serve the community by promoting civility and accountability within the residence halls.
Peer Leaders and Educators: Many departments across campus offer opportunities for students to serve as peer coaches and educators to effectively inform students about the various campus resources that FSU provides.
Student Leadership Council: Each academic college has a College (or Student) Leadership Council that serves as the ambassador of its respective college and provides a direct link to the students within that college. Councils work directly with the Dean to advocate for students, contribute a student's perspective, and provide programming to encourage personal and professional growth. For more information, visit the website of your college and search for "leadership council."
Diversity and Inclusion
The Student Government Association sponsors six agencies to offer those who identify as members or allies opportunities to explore their identities, network with peers, faculty, and professionals in the community, promote cultural awareness on campus, and interact socially.
The Center for Global Engagement (CGE) provides orientation, immigration advising, and ongoing support to over 2,500 international students and family members as well as to over 300 international scholars and faculty. The CGE provides certificate and training programs, intercultural programs, global leadership programs, and opportunities to practice conversation English.
The Office of Accessibility Services (OAS) provides academic, housing and dining accommodations, testing support, assistive technologies, and space for students to feel part of the FSU community.
Opportunities to Meet other Transfer Students
Transfer Student Connection Events: Join other transfer students for a question and answer session on various topics related to transfer life. Guest speakers from across campus will share tips on thriving at FSU. Find out how to access resources on campus, how to have work-school-life balance, the best organizations for transfer students to join, and how to meet other transfer students on campus. Regularly scheduled for the first Thursday of each month in the Learning Studio in the William Johnston Building. 
Transfer Student Organizations
Transfers Helping Transfers (THT):  THT is a club for anyone looking to make their transition to FSU as easy as possible.  Open to transfer students at FSU looking to meet some new, cool people!
Transfer Student Union (TSU):  TSU is a network of transfer students who want to help new students meet people, take advantage of opportunities, and advocate for transfer student needs on campus.  For more information, contact bsaridjo@fsu.edu. 
Transfer Leadership Institute (TLI):  TLI is an executive project within the Student Government Association (SGA) at FSU.  It includes fall and spring weekly workshops, family groups, a weekend retreat, and a peer mentoring component.  For more information, contact FloridaStateTLI@gmail.com  
Post-Graduation Preparation 
Transfer students should begin making post-graduation plans as soon as they start at FSU.  Working with a career or grad school advisor to develop a clear vision for moving forward helps students to select beneficial learning and experiential opportunities.          
Campus Partners for Transfer Students